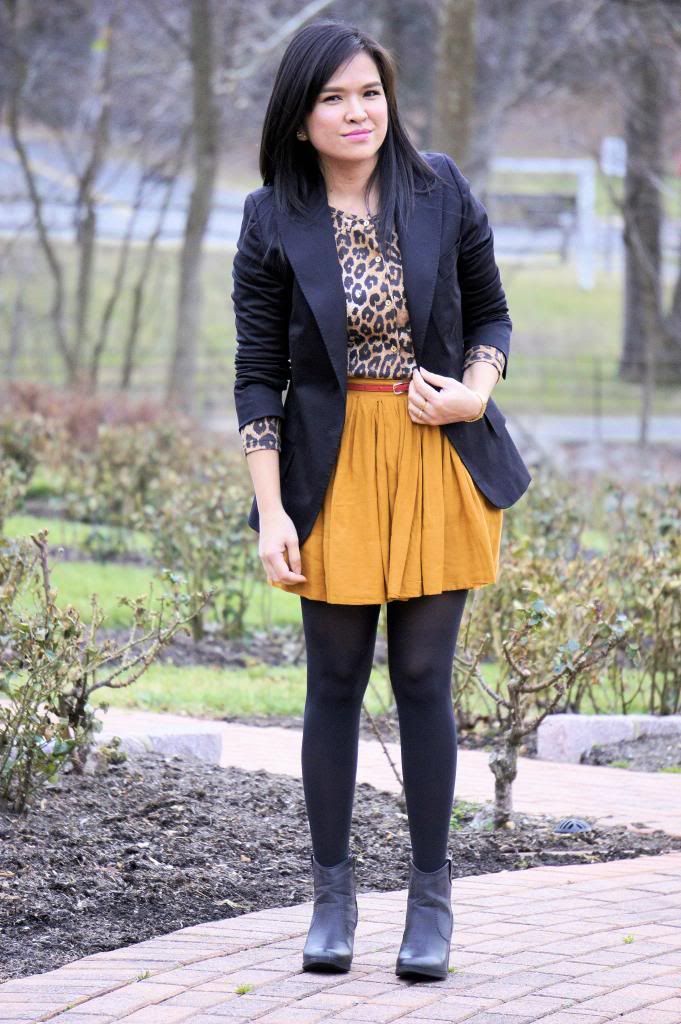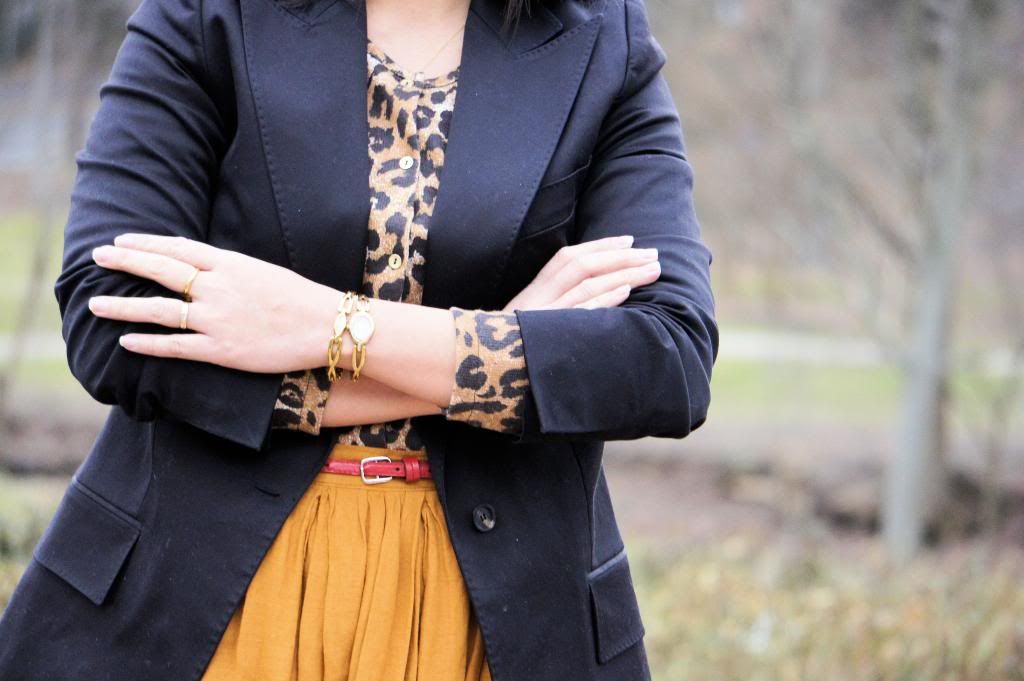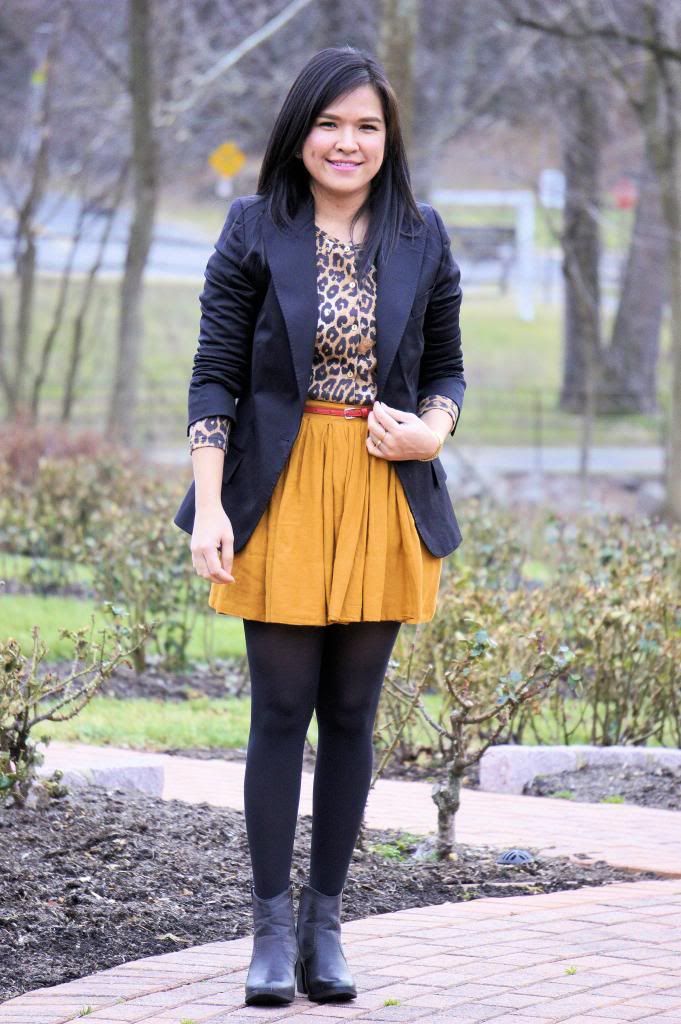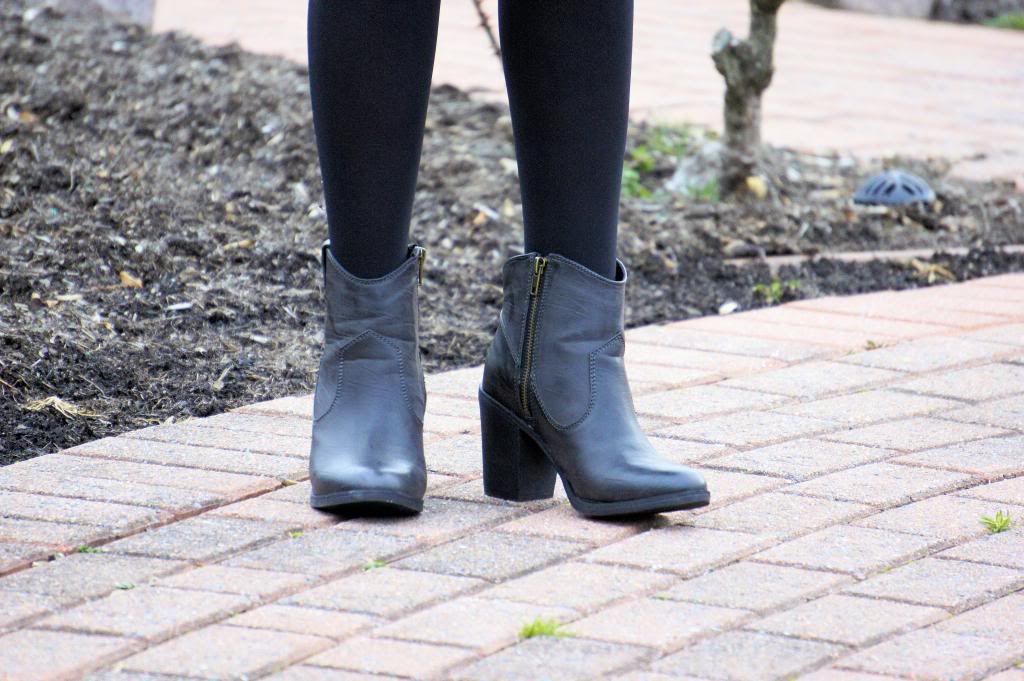 Cardigan- Zara(kids section) similar here Blazer (old)- similar here Belt- thrifted Skirt (old)- Zara Tights- Target Shoes- H&M
Hello there! I hope everything is going well with you guys! Sorry for the lack of updates here lately. I was just a bit lethargic for the past couple of days/(weeks?). And right when I was fully charged and ready to blog again, my son got sick and, obviously, I was on extra-extra mommy duty.
I
f my last post
here
and
here
was taking baby steps in wearing leopard prints, today I'm almost ready to let out my inner beast (Roarrr!!) :D. I'm still a little hesitant of how wild this cardigan is, which is why I toned it down a little by wearing a black blazer over it. I was actually on the hunt for leopard print top when I found this one. I searched high and low before I finally found one...in the kids area. Yes, ladies! I'm guilty of shopping in the kids section (not just for my kid!), but ONLY when I see something that will suit my style....like this cardigan (kids size 14 about equal to a 0/2 adult size). How about you guys did you ever shop in kids section for your own clothes?