Hi, loves! I am back! First of all I wanted to thank all of you who wished me luck on my last post. Just a little update about my mom, she's doing fine now. Hopefully her papers will be complete before the end of the year. If all goes well, she will be staying with me for as long as she wants.
Any how, back to the focus of this blog! Since I was absent for a long time, I decided to make it up to you guys. Here's my 3 ways (I know it's been a while since the last one). To recap, the 3 ways is about how to take a single clothing item and maximize it into 3 different outfits. This post is for some of you planning to go vacation (like me). Since I'll be going to a city, I chose a shift dress that I can layer to accommodate different types of activities I am planning to do.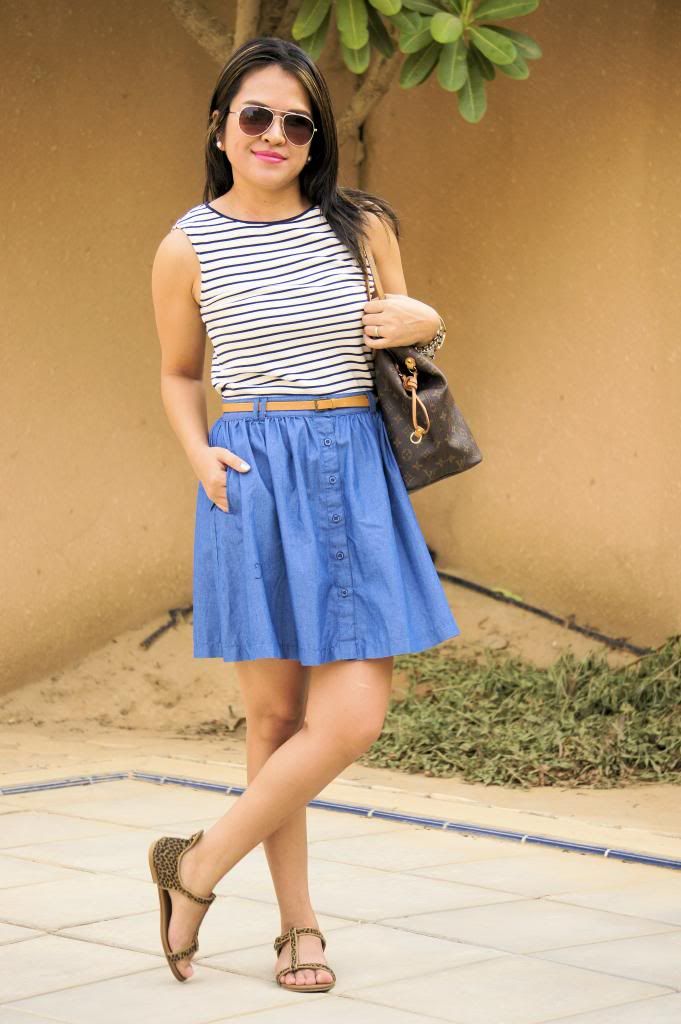 Outfit 1:
Dress (out of stock) similar here
Promod
Skirt (Philippine brand) similar here
Mango
Sunnies
Topshop
Purse LV
Sandals:
Zara
First, I will probably check the local attractions. This mean lots of walking and pair of flat sandals is essential. And of course, you've got to protect those beautiful eyes from sun rays while checking out the local souvenir stores.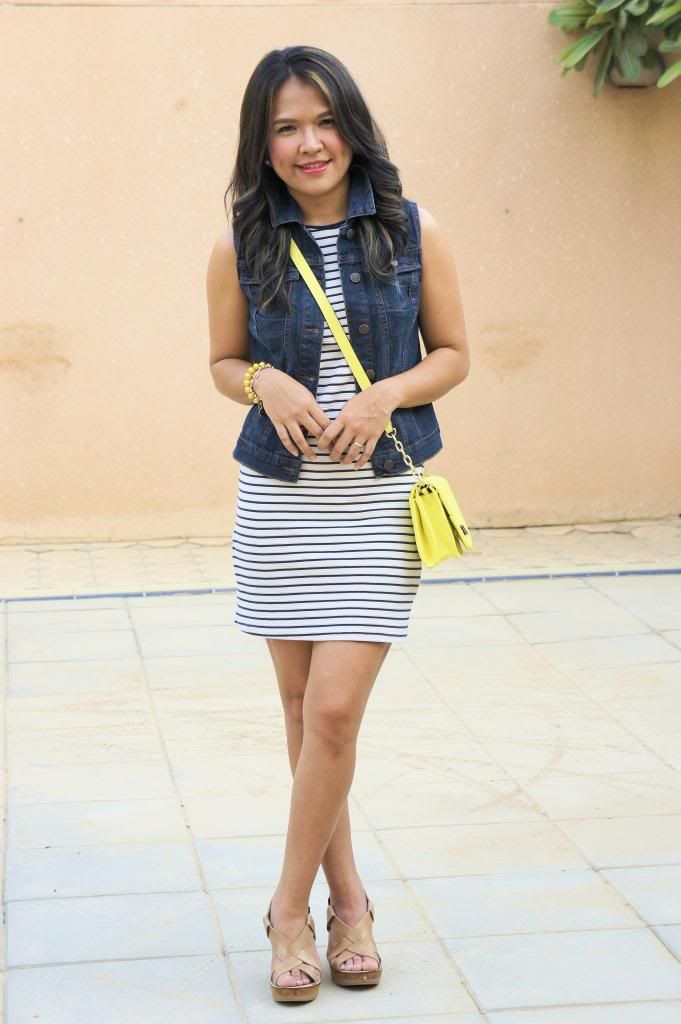 Outfit 2:
Dress Promod
Demin Vest & Purse Target
Wedges similar here
Mango Touch
Second, shopping, shopping and shopping did I say shopping yet? Yup, checking out the shopping places is a must :). On this one, because the dress is tiny bit body hugging, I added a denim vest and a pair of wedges to make the look casual and not too "sexy" for day time.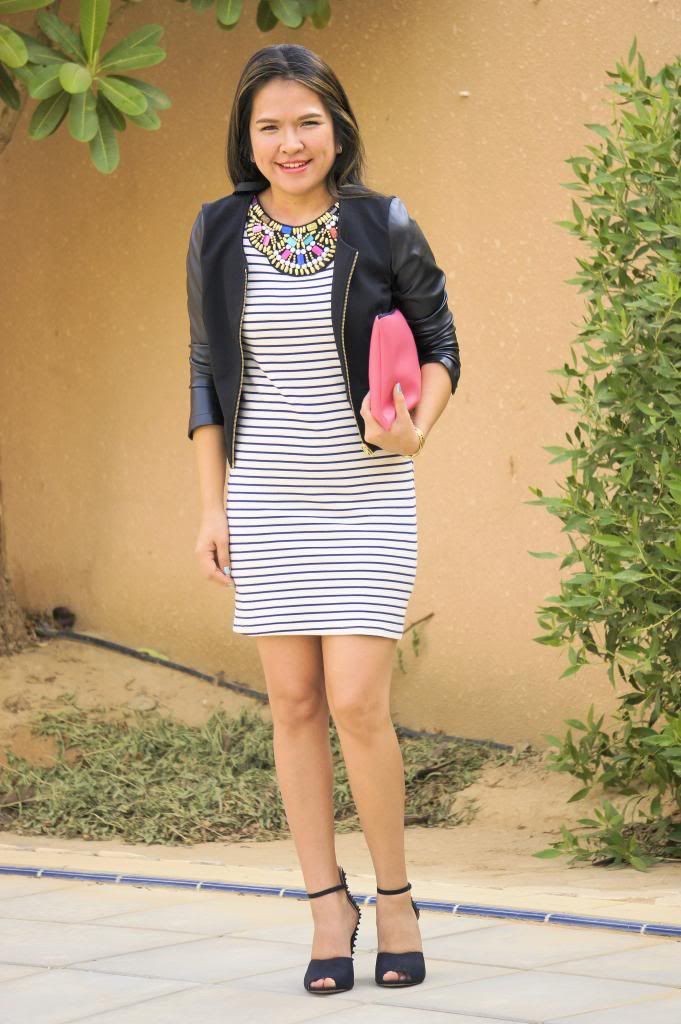 Outfit 3:
Dress
Promod
Jacket (old) similar
F21
Necklace flea market from Philippines
Clutch DIY
Shoes (old) similar here
Zara
Third, of course if you're travelling with loved ones, a group of friends or, in my case, with Hubby, you have got to have a night out. To try the local restaurant, night club or whatever is the "night out" means for you. I added black jacket, black heels and because the rest of my outfit is simple I let the necklace do the statement.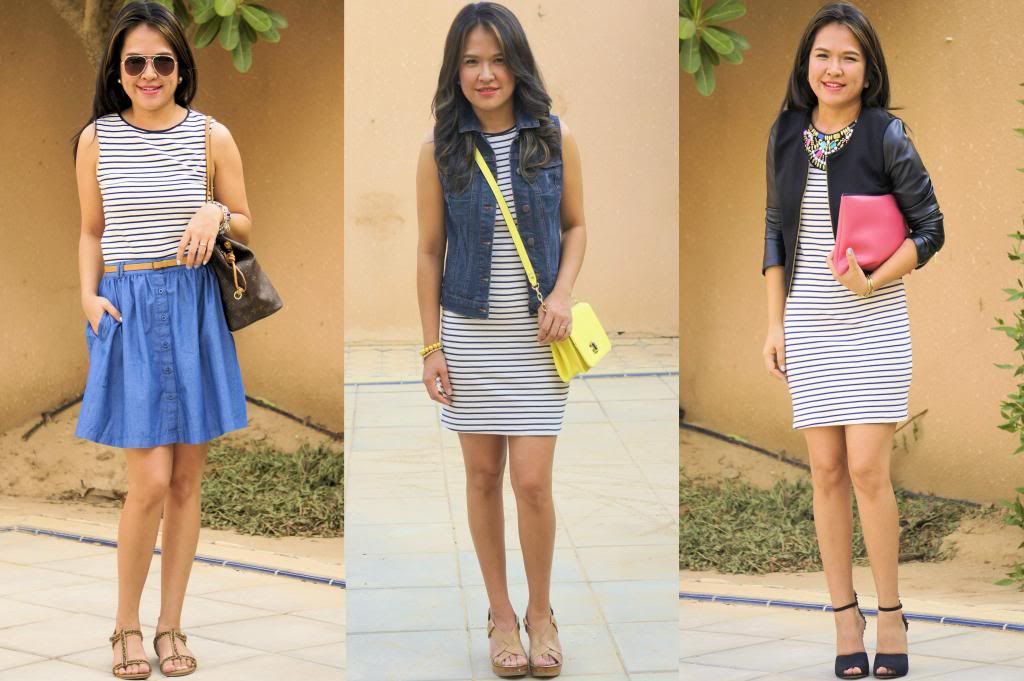 There you go, one dress, 3 outfits. Remember, packing and outfit planning ahead of time is the key to making the trip easy and simple.
How about you guys, how do you plan your outfits when traveling?
Thanks for visiting!