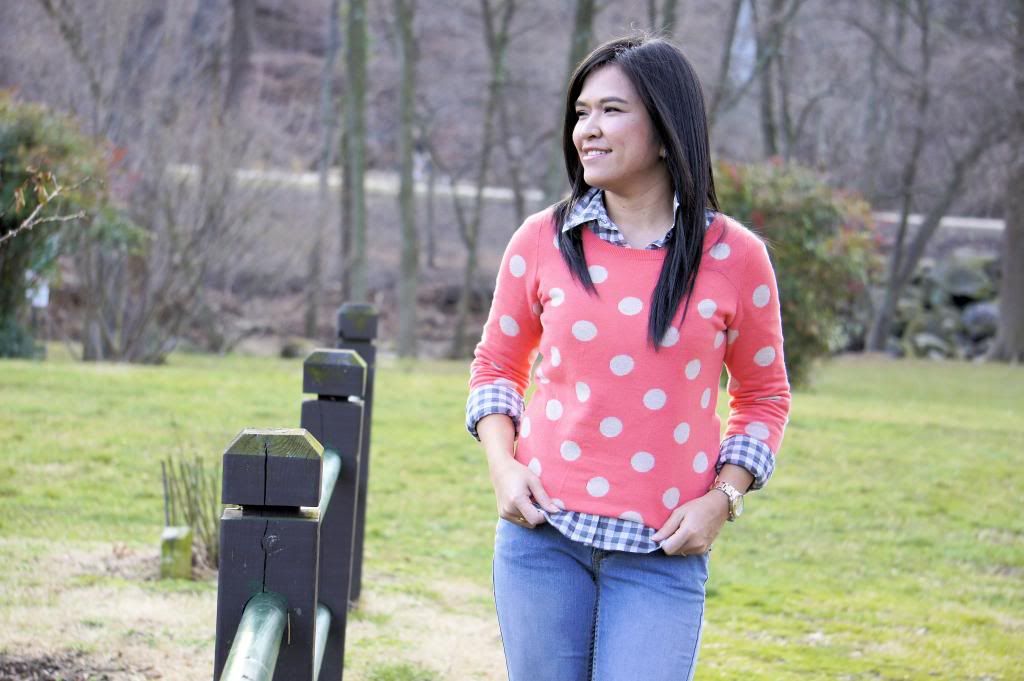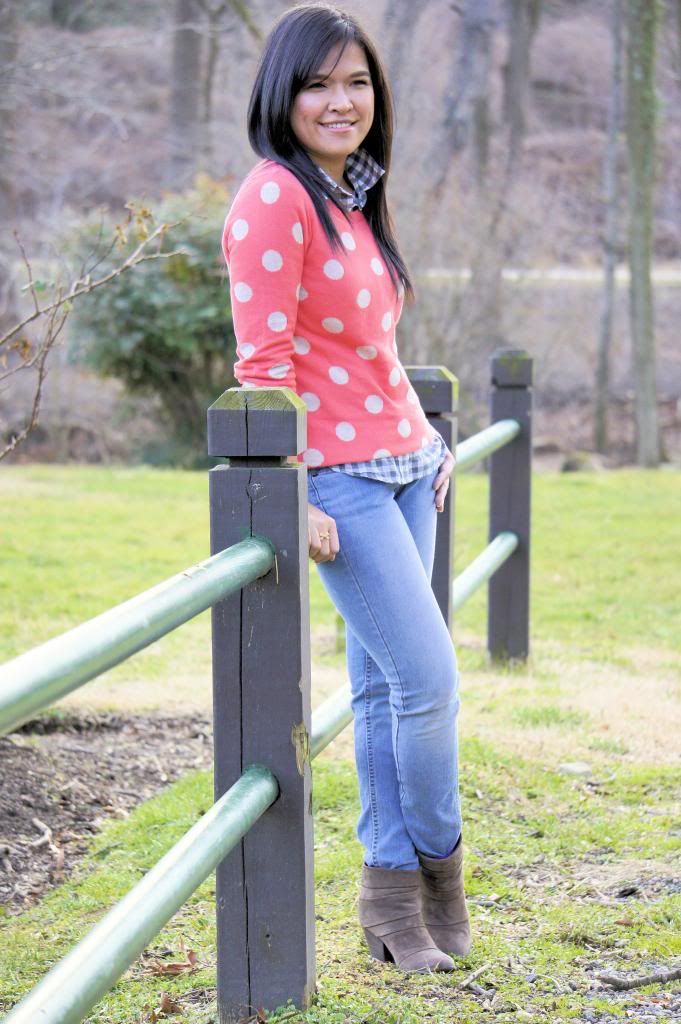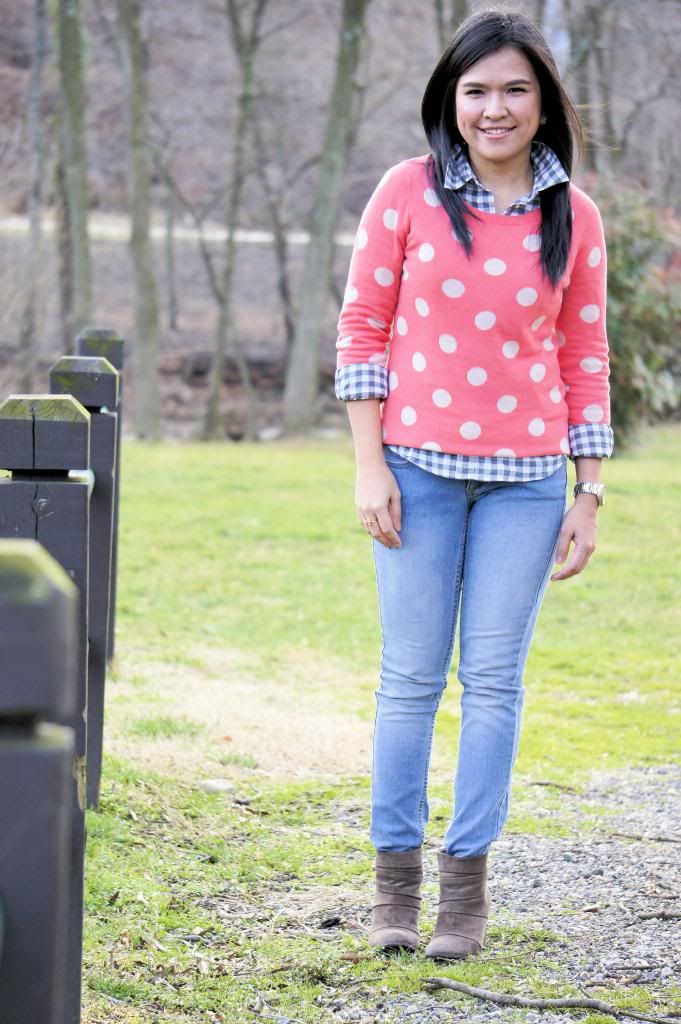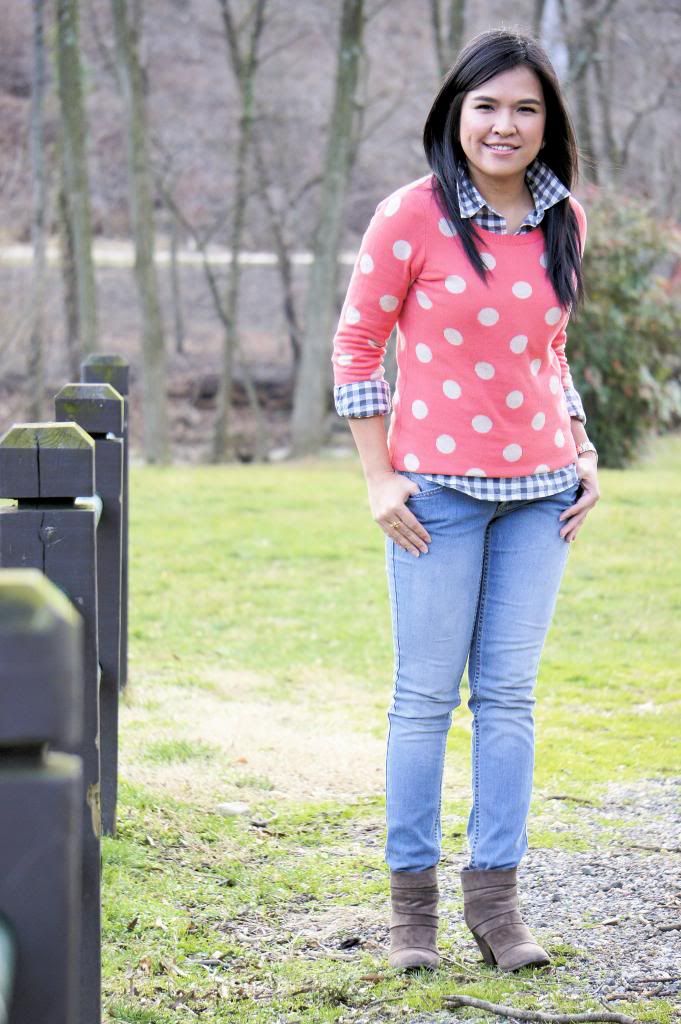 Hi, loves! I almost made the title "oppan gangnam" for some reason it's easier for me to say the word Gangnam than Gingham, LOL. Who doesn't know that gangnam song?! Even my 3 year old son can perfectly sing that song and of course, the famous dance steps too! However, I love my gingham shirt than the PSY song :).
I love how versatile this shirt is, it add a "pop" of pattern to just about any outfit (see my last year outfit here). I bought this polka dotted shirt a couple months ago, but I had not worn it until yesterday. I was having trouble pairing it with other print shirts that I have. After having no luck with many trials of other patterns I used to layer with, I heard my son singing the "gangnam song" and had an "a-ha!" moment! My gangnam... I mean gingham shirt! I immediately wore the button up shirt and sweater and BAM! My strolling to the mall/park outfit was made!
Thank you so much for stopping by! Have a wonderful day!